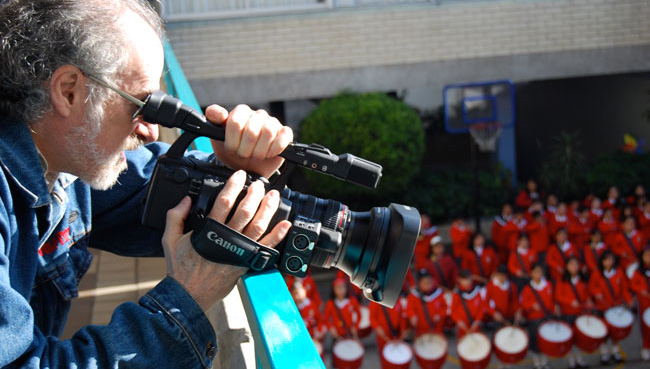 Mark J. Marquisee
Mark initially pursued a science career, earning a BS from New York State College of Environmental Science and a PhD in biochemistry from Cornell University and joining the DuPont Company in central research.  During his 11 years at DuPont, Mark worked on a cancer therapy approach he conceived, which uses a 'silver bullet' to deliver a masked toxin to tumor sites, where the toxin is then released to kill the tumor.  Though DuPont did not ultimately pursue Mark's project, this therapeutic approach is now used in several treatment centers, including Johns Hopkins, in Baltimore, MD.
Mark's interest in filmmaking was strongly influenced by his older brother, Joe, who was both a scientist and talented artist already experimenting with filmmaking in high school.  His interest in movies grew when he and fellow researcher Jerry Millstein worked to bring experimental films to Wilmington through the Delaware Art Museum.  When Mark's former doctoral advisor, Dr. Robert Holly, received the 1968 Nobel Prize for decoding the structure of the alanine transfer RNA and generously shared a portion of his award with Mark, as one of his co-authors, Mark decided to buy a film camera.  Jerry, a classically trained musician as well as a physicist, bought a professional audio recorder and the two began to make films on nights and weekends. 
When Mark's cancer project was terminated, he left DuPont and his filmmaking career started in earnest as he and Jerry started Arden Films.  Over the years, with Mark as principal camera operator, Arden Films (now trading as Arden Media LLC) served a wide variety of corporate and non-profit clients, garnering dozens of national and international awards.
Mark shot and produced numerous globally-themed segments for Sesame Street, one of the world's best-known and loved children's programs.  He produced RAVE, a series of shorts featuring Delaware Valley artists and their work, and he is videographer and co-producer of "Families of the World," as seen on PBS and distributed to schools and libraries in the US and abroad.