Kids don't connect with 'facts'.
They tune out abstractions.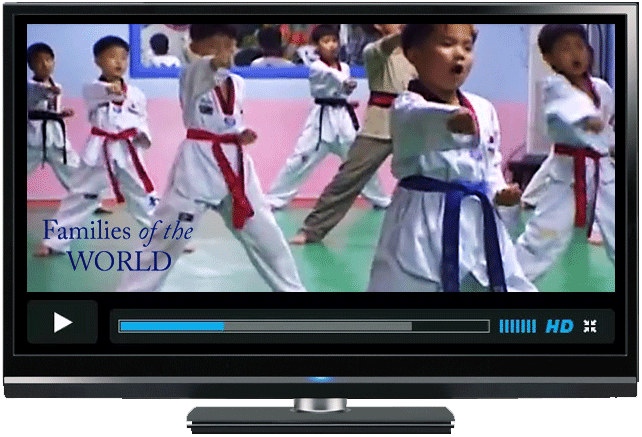 Even travel doesn't take them 'behind the doors'.
So how do you reach them?

How do you spark their curiosity and empathy?

We don't just care about learning.
We care about healing and connecting our world.
— USED IN CLASSROOMS NATIONWIDE
ENDORSED BY THE US STATE DEPARTMENT
100+ PARENTING AND EDUCATIONAL AWARDS
Download our FREE teachers guide to follow along with the series.
Don't teach disconnection.

Learn with compassion.
"The videos make no comparisons or judgments, merely showing what life is like in a loving family in a foreign culture…This excellent series will give children an intriguing taste of another culture and allow them to compare and contrast it with their own"
"Each meticulously produced program in this gentle series takes students through a typical day in the lives of two families with small children. …In addition to seeing the different styles of living, viewers learn interesting facts and ideas on the countries' geography, economics and history."